In a space like a kitchen, where there is so much activity happening, dark cabinetry can create a sleek, organized look. Design savvy homeowners are exploring funky new dark colors for their choice of cabinets and are customizing the look of their dream kitchen with their light-colored countertop, and metallic or golden faucet finish. In 2020, the kitchen renovation trend witnessed a major change in the lifestyle of people. Dark kitchen cabinets paired with light countertops have become the most popular choice, allowing homeowners have a dark kitchen with a pinch of brightness.
Dark Cabinets also lead to glamorous designs. Gold painted designs on dark-colored cabinetry are the most preferred choice of homeowners. This gives the cabinets a beautiful detailed and very elegant look. Not all dark kitchens need to be completely dark, and you can even have a contemporary kitchen design with dark cabinets! Mix and match cabinet hues are very popular amongst homeowners who do not want to commit to an all-dark kitchen. Having lighter uppers and dark lower cabinets or vice versa. You can still have fun with color in your backsplash with these two hues in the mix.
LIGHT ON DARK
This mix of dark cabinetry & light countertops featuring compliments the hardware which pops against the black cabinets. In a room with lots of natural light, the dark-colored cabinet range from Express Kitchens really shines.
People, with a passion to cook, spend maximum time in their kitchen. They prefer light marble countertops that balance dark cabinets, matching floors, plenty of countertop prep and workspace, and always look to design their kitchen with neatness & tidy space.
At Express Kitchens, we have a wide range of dark-colored cabinets that match and suit every combination of color countertops, backsplashes, faucets, and accessories. The exquisite range of dark-colored cabinets from Express Kitchens offers a versatile look and easily contrasts well with almost any color – especially lighter or brighter colors.
Not all dark kitchens are black, dark wood cabinets are also popular when it comes to kitchen design.
The contrast between black and dark brown is very different. This look is elegant and can be done in any kitchen space.
This design has stainless steel pulls and stainless-steel appliances. Decorative natural backsplashes can be placed in this design along with light or dark countertops.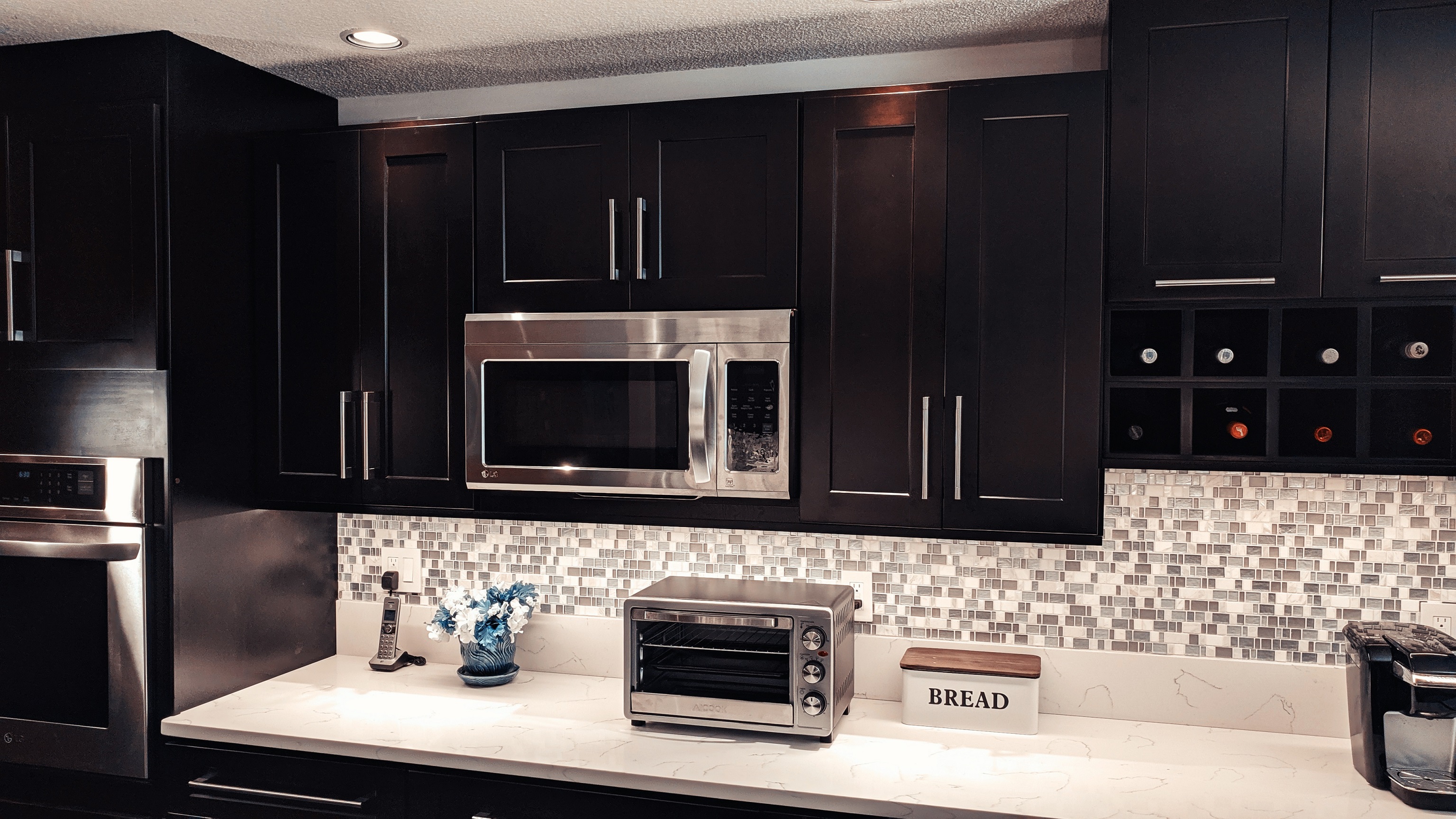 Whether you are going for a dark look or a more natural dark wood look, it guarantees your kitchen a very regal and elegant look. It is important to note here that you don't have to go completely dark, adding light components can help offset the darkness. Whether you are renovating your entire kitchen or just your countertops, the countertops you choose can either be the focal point or something that anchors the rest of your kitchen.
The best reasons to select dark-colored cabinets for your kitchen renovation are:
They create a cozy kitchen.
Infuse Instant Sophistication
They hide stain and scratch easily.
Offer the Right Contrast
Dark cabinets highlight vivid colors
They embrace metallic shades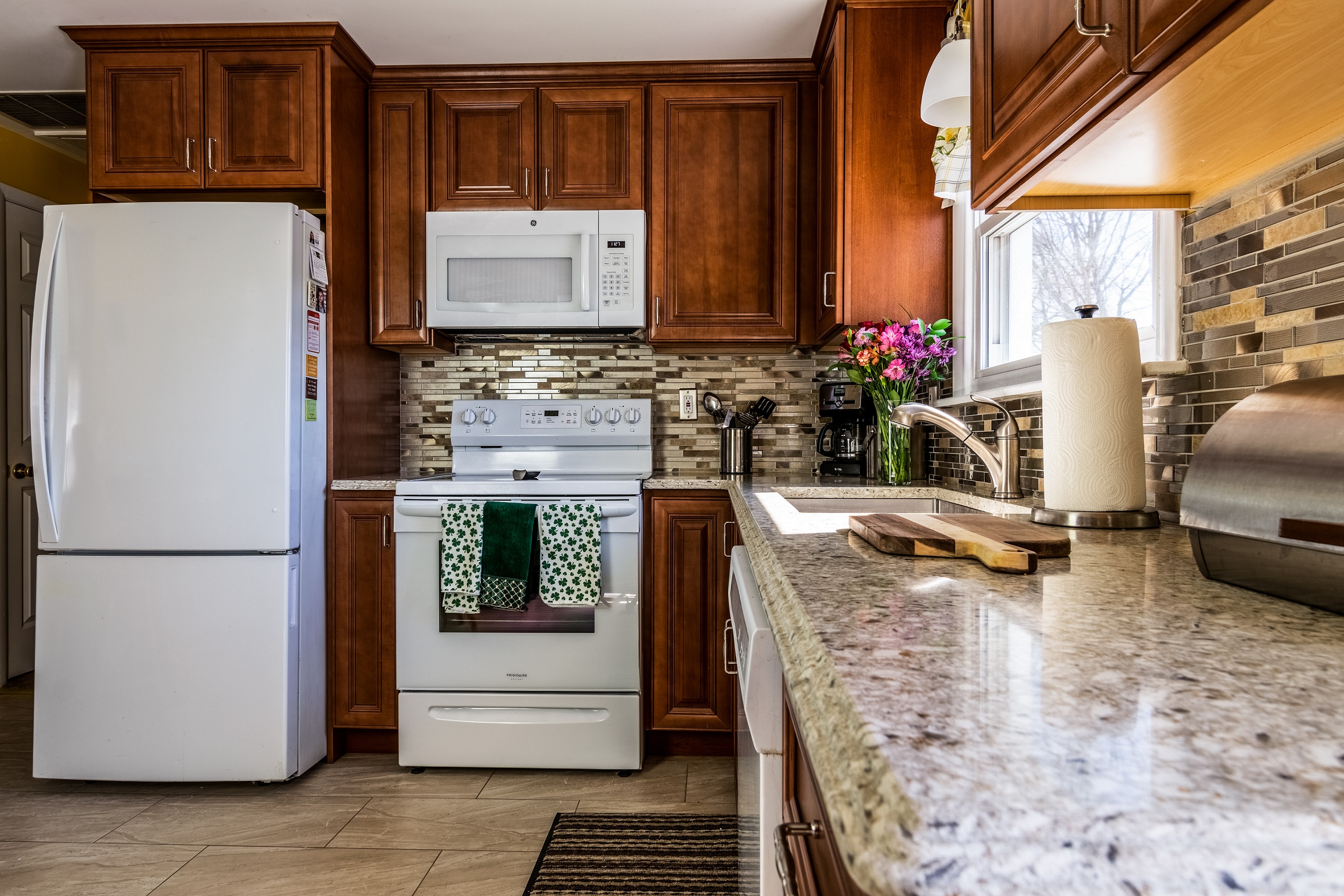 So, what are you waiting for, get yourself a dark-colored kitchen from Express Kitchens.
Book your appointment with us at:
http://www.expresskitchens.com/ExpressKitchenToMeasure.aspx
Call: (860) 247-1000
Email: info@expresskitchens.com