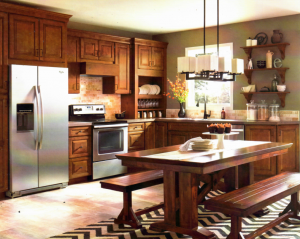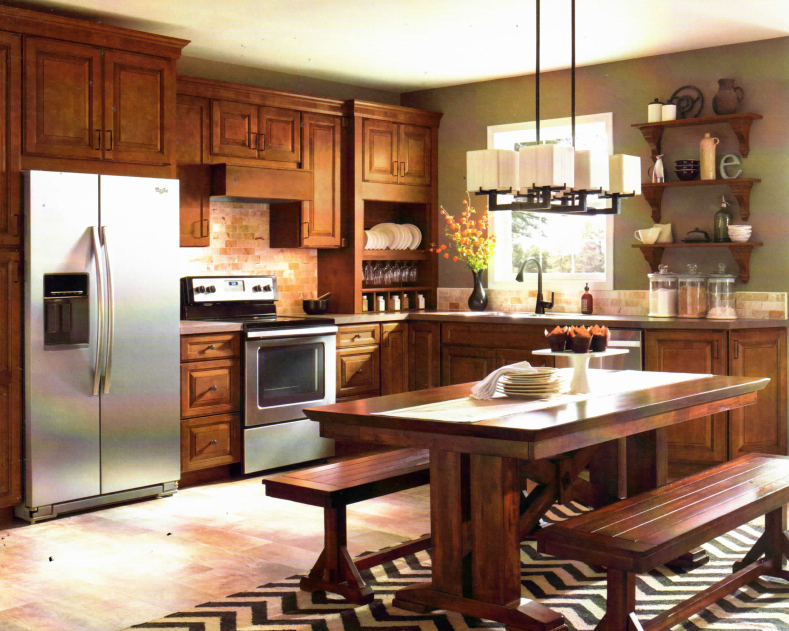 Aristokraft Cabinetry and its Connecticut distributor, Express Kitchens, are proud to announce the release of eleven new drawer front styles and Pumpernickel, a new glaze finish. The Pumpernickel finish and new drawer fronts are available now at any Express Kitchens location.
Ideal for creating cozy and welcoming kitchens, Pumpernickel is destined to be a new favorite finish. Like a fresh, hot loaf of the bread it's named for, this warm medium-brown feels right at home on woods where the dark glaze can nestle into the grain and enhance texture.
The new 5-Piece Drawer Front option offers an elevated level of detail to your designs. By incorporating a more intricate style, it enhances the look of any kitchen.
"We now offer over 125 finishes between all of our wood and color options," said Jerry Mazur, sales consultant for Aristokraft Cabinetry. "In addition, these products are made and manufactured in Indiana."
Recently being named one of the nation's best small businesses by the SBA, Express Kitchens offers customers throughout Connecticut and Western Massachusetts an increasing number of options along with better buying power and bigger savings. "They are a dedicated group of business people," explained Mazur. "They are dedicated to what they are trying to achieve in this industry. They are keeping up with the changes in this industry and competing with the big boys as an independent small business. They are working hard."
Express Kitchens recently purchased a 120,000-square-foot facility in Hartford and plans to open more locations in both Fairfield and New London counties.