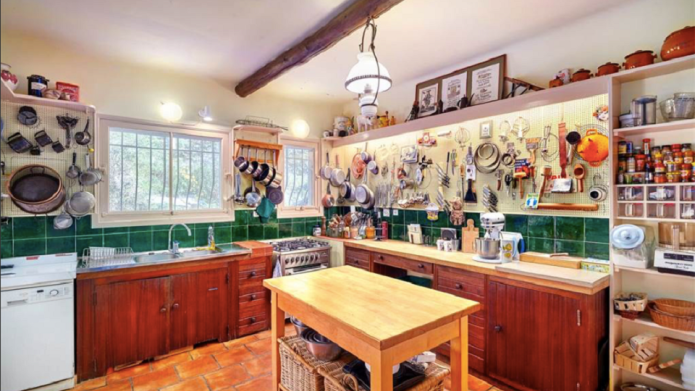 The charming French cottage where Julia Child and her beloved husband vacationed for many years has
just hit the market
, and naturally the main attraction is the kitchen where the iconic chef honed her skills.
She called the home "La Pitchoune," which translates to English to "the little one," and nicknamed it "La Peetch" for short. This is the first time the home has been offered on the open market, and boy, do we wish we could afford the undisclosed price tag.
Here are a few choice aspects of Julia Child's kitchen that we love.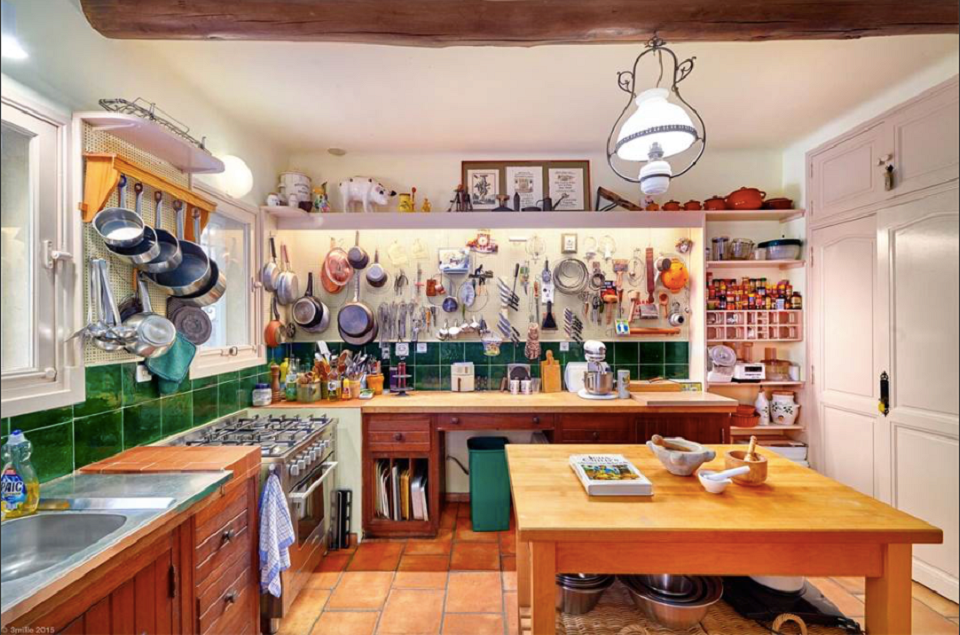 1. The dreamy location
The small stucco cottage is located in the south of France and sits on a hillside close to the town of Grasse, about a half-hour drive from Cannes.
2. The custom fit
The entire kitchen was custom built by her husband, Paul, just for her. For instance, the counters sit higher in the "La Peetch" kitchen to fit Julia's tall 6-foot-2-inch frame.
3. The guest lists
Apparently Julia and Paul entertained the cream of the cuisine crop at "La Peetch," including James Beard and M.F.K. Fisher.
4. The pegboards
The walls are still lined with pegboards Paul lovingly installed for Julia to hang her cooking tools. To keep things organized, Paul and his twin bother, Charlie, painted outlines of each individual piece of equipment on the boards, which have been preserved and are still there today.
5. The oven
The gas range once used by Julia herself would be a treat to cook on. Not to mention all the delicious tastes you could whip up on that big old six-burner gas stove.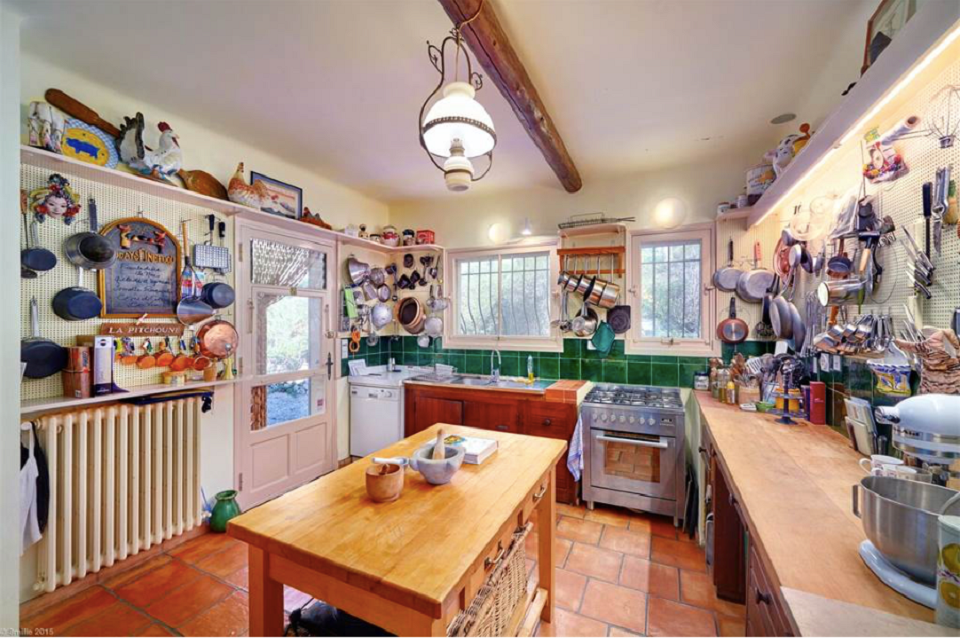 6. The storage
Julia was able to really pack quite a bit of equipment into her little French country kitchen. From the built-in spice rack to the slots made for holding cookbooks, everything was obviously carefully considered and given a place.
7. The lighting
Not only do we love the light fixture, but the sun bathes the kitchen in light during the day.
8. The price tag
Julia and Paul built the cottage on the property of her bestie, Simone Beck, who was also her co-author for her bestseller Mastering the Art of French Cooking. Simca, as Julia affectionately called her, reportedly gave them the property in a casual handshake deal with one condition: The Childs would return the house to Simca once they could no longer use it. They visited yearly for 30 years — from the '60s through the '90s — until Paul's health would no longer allow him to travel in 1992. They then returned the home to Simca.
9. The green tile
The green tile backsplash gives this predominately utilitarian space a pop of eye-catching emerald green. Those tiles are probably antiques you couldn't find anywhere else.
9. It's food history
After the Childs returned the cottage to Simca, it was turned into a a cooking school, which is closing because Kathie Alex, the American who ran the school, had to retire due to failing health.