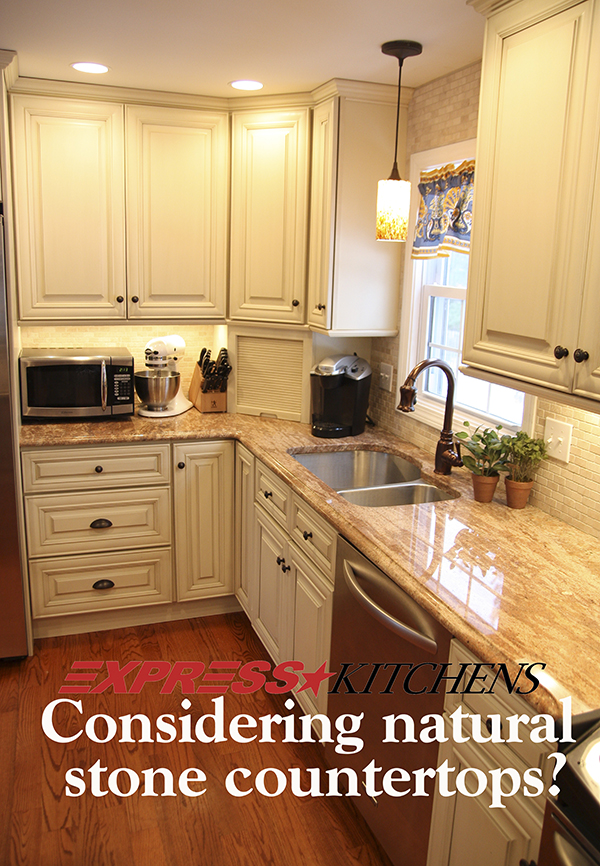 Natural stone countertops can transform a kitchen into a beautiful gathering spot. Natural stone lasts a lifetime, its durability stands up to busy households, and a wide variety of colors and styles make it perfect for any décor. Here are four questions to help you choose the best stone for your kitchen.
 1. How does my lifestyle impact my choice of stone?
Understanding a home's dynamics is the most important consideration when choosing stone, says Caela Manninen, showroom representative for Welch Tile & Marble in Kent City, Michigan. She likes to steer busy families toward granite.
"It's so durable and versatile," she says. "It's a good workhorse countertop. I typically like to recommend mid to darker colors to avoid staining."
 There are options if you have your heart set on white stone, says Tania Kalentzos, marketing director for MARVA Marble & Granite in Richmond, Va."White marble is everyone's quintessential choice, but if you have young children and entertain a lot. you can achieve that look with less maintenance," she says. "Granite is always an excellent option for countertops; it meets the needs of homeowners desiring added durability and offers a variety of options in lighter designs. Another popular alternative is quartz. It demonstrates excellent durability as well, but gets even closer to mimicking more marble-like color tones."
 2. What finish should I choose?
Natural stone comes in a variety of finishes. Polished is best if you want keep it looking nice, says Manninen. "Honed and brushed can be difficult to keep up with unless you're going to enhance them to their darkest point. That finish shows every little thing that goes wrong."
 Or you could embrace it, suggests Dave Scott, CEO of Slabworks of Montana in Bozeman, Montana.
"A lovely Italian gentleman once told me to think of honed marble as a fine leather handbag that will wear and show a patina," he says. "Countertops that show wear are a sign of great hospitality."
 3. What kind of care does stone require?
Natural stone is durable, but every material requires basic care, says Scott. "It's important to match the right stone to your comfort level so that you'll be happy with it years later," he says. "Do you own it, or does it own you?"
Stone surfaces can be cleaned with a soap made for natural stone or a mild liquid detergent. Some stones, such as marble, require extra attention. "Marble is a calcite-based stone and will react with acids, such as wine, lemon juice, vinegar or even coffee and olive oil," he says. "It will cause an irreversible chemical reaction that is etched on surface. With marble, you need to stay on top of wiping up spills."
 4. Is it important to choose a specific slab?
Yes, says Kalentzos. "Take your time and enjoy the process. Mother Nature made this treasure and it should be enjoyed for years to come. Each piece has its own characteristics. Find one you love. It's art for your home —the focal point of the room — and it should speak to you and reflect your personality."