When Nicole Bobko – a mother of 2 kids and a healthcare worker at the Stamford Hospital in Connecticut – was adjudged the Winner of Mother's Day Giveaway 2020, Express Kitchens scripted a new milestone in its journey of success and growth.
Today Nicole is working at the hospital away from her kids so we all can enjoy Mother's Day. Nicole is role model for society and community – a person whom people can look up to and get inspired by her strength of facing the everyday challenges of life and keep moving on. Nicole's family, friends and the community played a very important role in shaping her and lifting her from the tragedy in her life.
Sharing the essence of Express Kitchens mission on the Mother's Day, Max Kothari, CEO of Express Kitchens, said, "The essence of our mission at Express Kitchens is what happens inside somebody's kitchen – Values and traditions are taught, years and generations of recipes are passed on, kids do their homework – this is what happens in an Express Kitchen. That is our responsibility to nurture human spirit and that is what Nicole is all about. When she faced a tragedy in her life, her family put arms around her and Express Kitchens today as a business is putting arms around the community. We want to thank everybody who participated in our mission."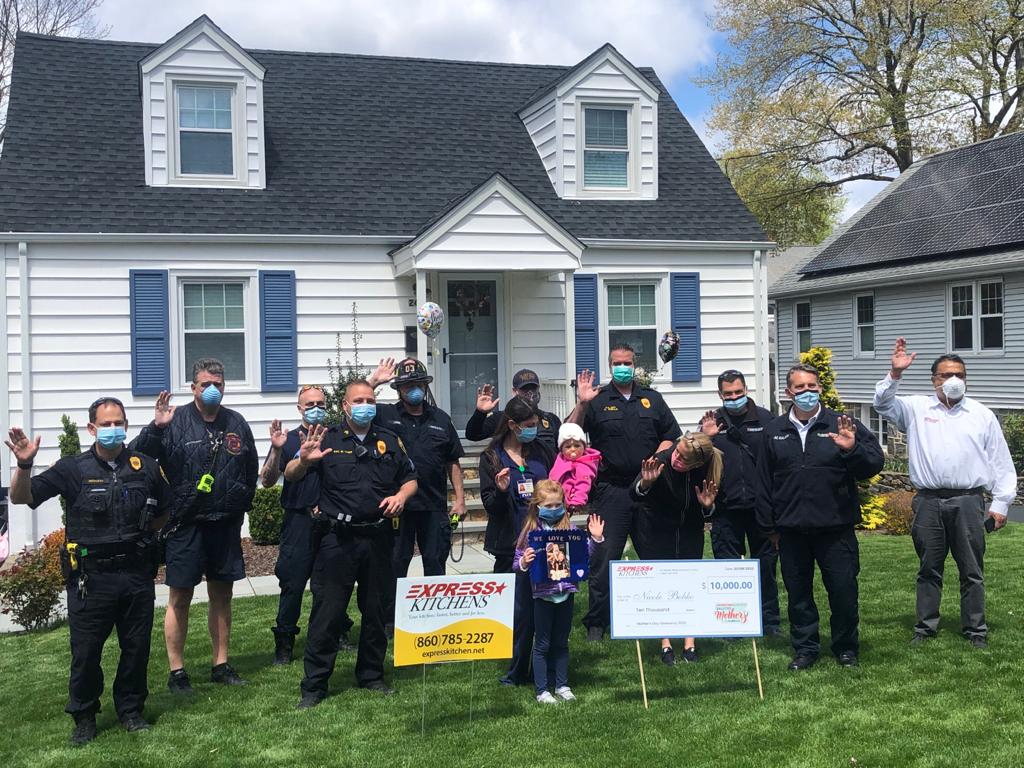 The Mother's Day 2020 is a special tribute to all the extraordinary women in the healthcare sector, who work tirelessly to contribute and help people overcome their struggle and challenges of life amidst the nationwide health emergency.  The 31-day long community-driven campaign for the Mother's Day by Express Kitchens witnessed overwhelming response from people across all walks-of-life from Connecticut and Massachusetts. Nearly 180+ families submitted their responses and video submissions and extended whole-hearted support to all the healthcare mothers, who are committed to serve the humanity. The Mother's Day 2020 will always remain a very special milestone and memory for the Express Kitchens and its team.