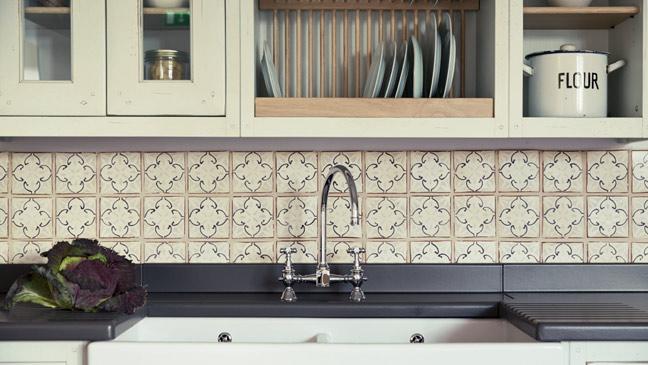 Tiling your kitchen can be a bit daunting – especially if you want to inject some character but don't want to put off potential future buyers.
If you're in the throes of fitting or designing a new kitchen, the chances are you've probably forked out a fortune on cupboards, appliances and a stylish sink. So it's tempting to try to cut back on features such as tiles.
But they'll actually be the key to your new kitchen's whole look and feel.
Kitchen wall tiles not only look clean and cool but they're practical, too – creating the perfect splash-back for your sink and hob.
And opting for quality kitchen floor tiles – from the simplest metro designs to intricate Moroccan patterns – can really add that wow factor to your cooking and entertaining space.
1. Should I go for a patterned tile? And if so, how do I choose one?
Moroccan and Moorish designs have a timeless appeal so they're equally at home in contemporary and more traditional kitchens, making them a fail-safe buy.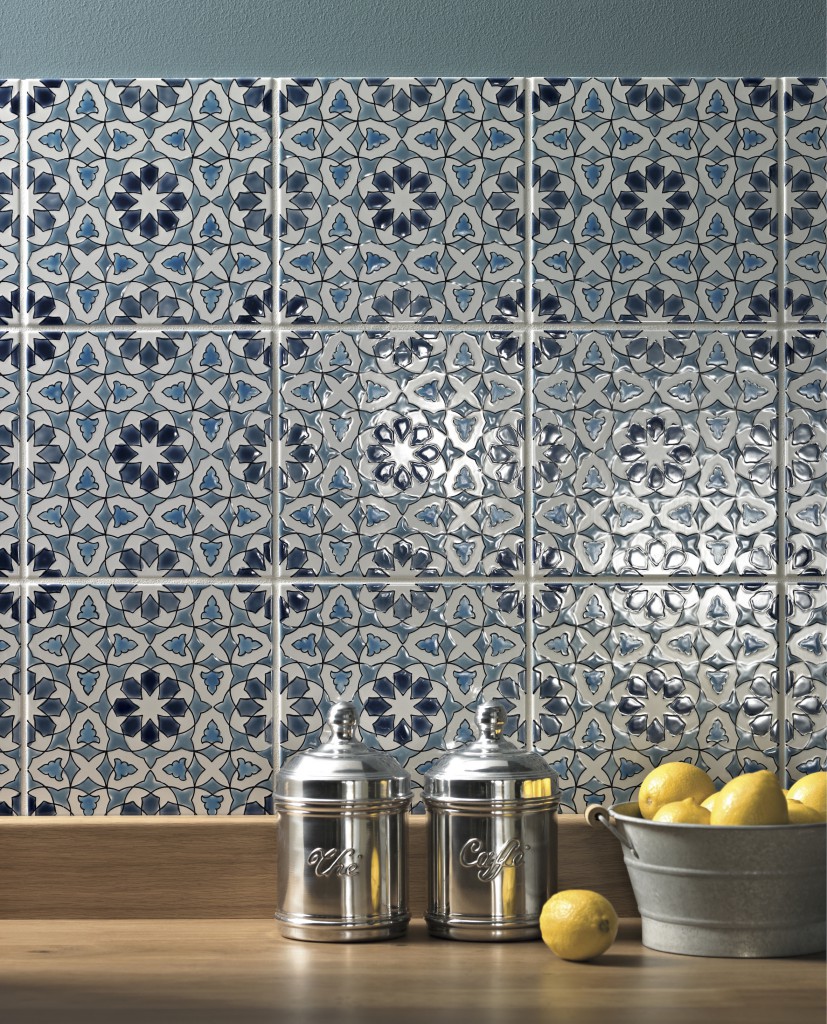 2. How do I choose a colour for my kitchen tiles?
It's difficult to go wrong with blue and white patterns, since they're such a classic combination – and they have a particularly fresh feel that's perfect for kitchens.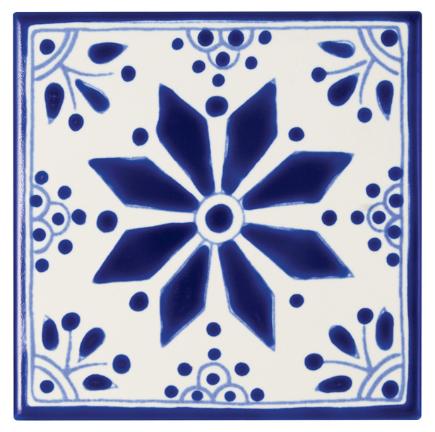 3. Where do I start with shaped kitchen tiles?
If you're slightly unsure about opting for patterned tiles, then shaped tiles – for example, hexagonal or Arabesque designs – are a really good compromise, since you can use them to create beautifully subtle, easy-to-live-with patterns.
Another option is to create a decorative effect by using metro-style tiles in eye-catching designs such as a herringbone layout.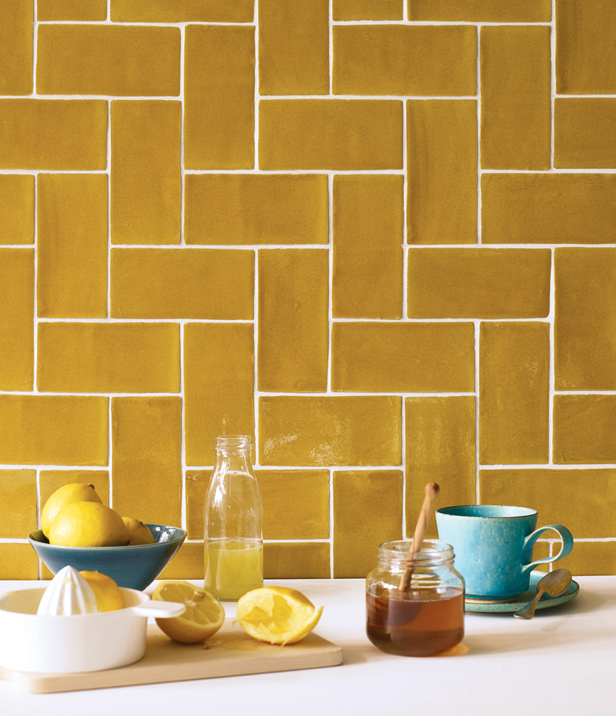 4. What are the most common mistakes people make when tiling a kitchen?
Always think about scale, since a little pattern can go a long way, particularly in a compact kitchen. Avoid designs that are too 'busy' since they'll make the kitchen look smaller than it is.
Similarly, a combination of decorative walls and floors might have the effect of making a kitchen look somewhat crowded.
5. Can patterned floor and wall tiles put off potential buyers?
If you're thinking of appealing to a wide range of buyers, it's probably safer to opt for either a patterned wall OR a patterned floor.
You could then always use a border of the tiles to echo the patterned wall (or floor), giving the scheme a pulled-together yet balanced feel.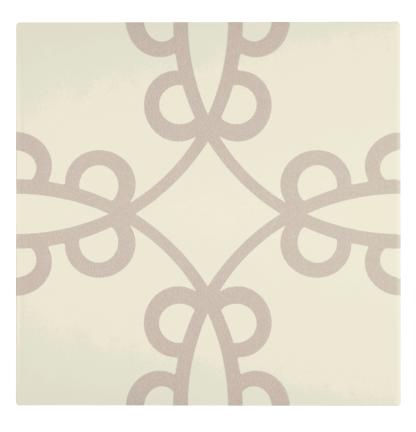 6. I'd love to use kitchen tiles with a bold pattern, but worry that they might not appeal to buyers.
If you've fallen in love with some really vibrant, ornate tiles that you suspect might not be for everyone, you could always use them to create a splashback, rather than tiling the entire kitchen.
That way, you'll be able to enjoy the tiles, and potential buyers won't feel daunted by them – since they'll be relatively quick and inexpensive to replace.