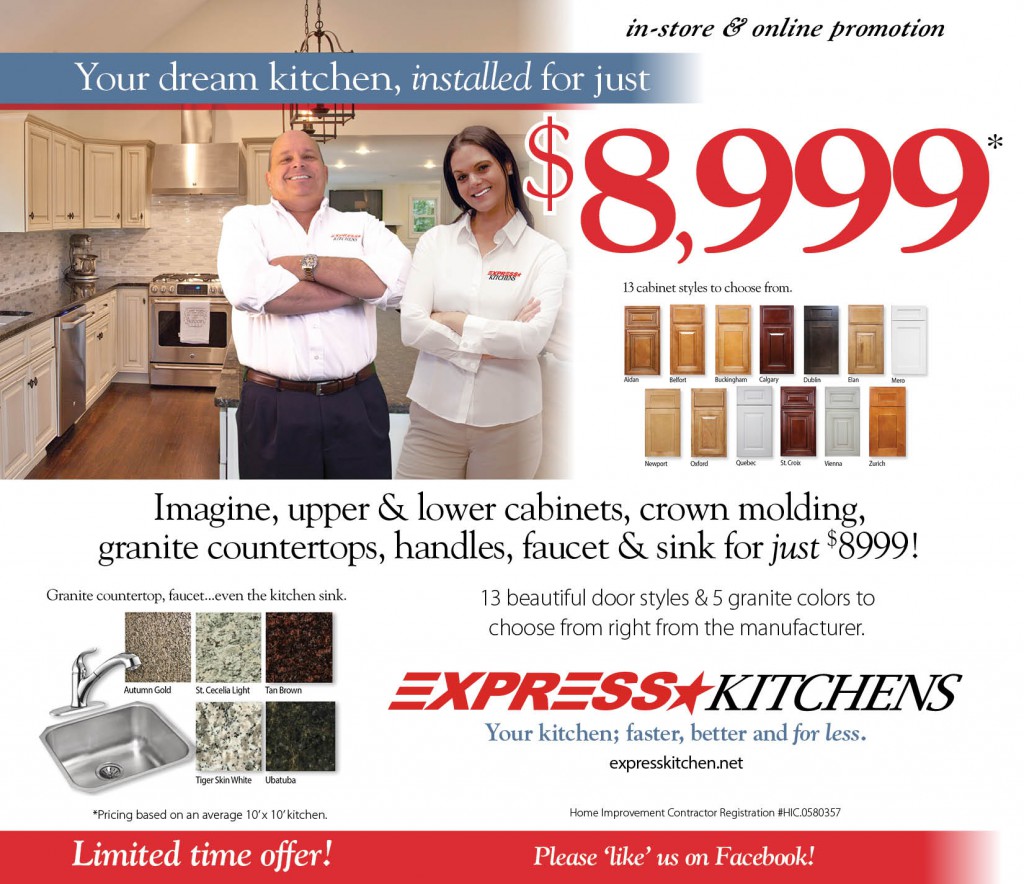 You are an excellent homemaker and we understand that you love to keep your home organized. Perhaps it's time to take another look at your kitchen! Express Kitchens can help as thousands of customers have found out.
We have an exciting offer for exclusive modular kitchens for you. No matter if your kitchen space is straight, parallel, L-shaped, U-shaped, or of island style, Express Kitchens has a  smart solution for you at an affordable cost. It may seem unbelievable, but it's TRUE! Now you can get a complete kitchen installed and designed, at your home, for only $8999*.
Yes,that's $8999! This offer includes customized installation of upper and lower cabinets, crown molding, granite countertops, handles, faucets, & sink. You can select from 13 beautiful door styles and 5 granite colors to complete your kitchen makeover. This dream kitchen offer at $8999 is brought to you for a limited time by Express Kitchens, the leading supplier of kitchen cabinets in Connecticut.  Stop in at any one of our eight showrooms where your experienced kitchen designer will help you get started in finally making your home complete. Act now!!