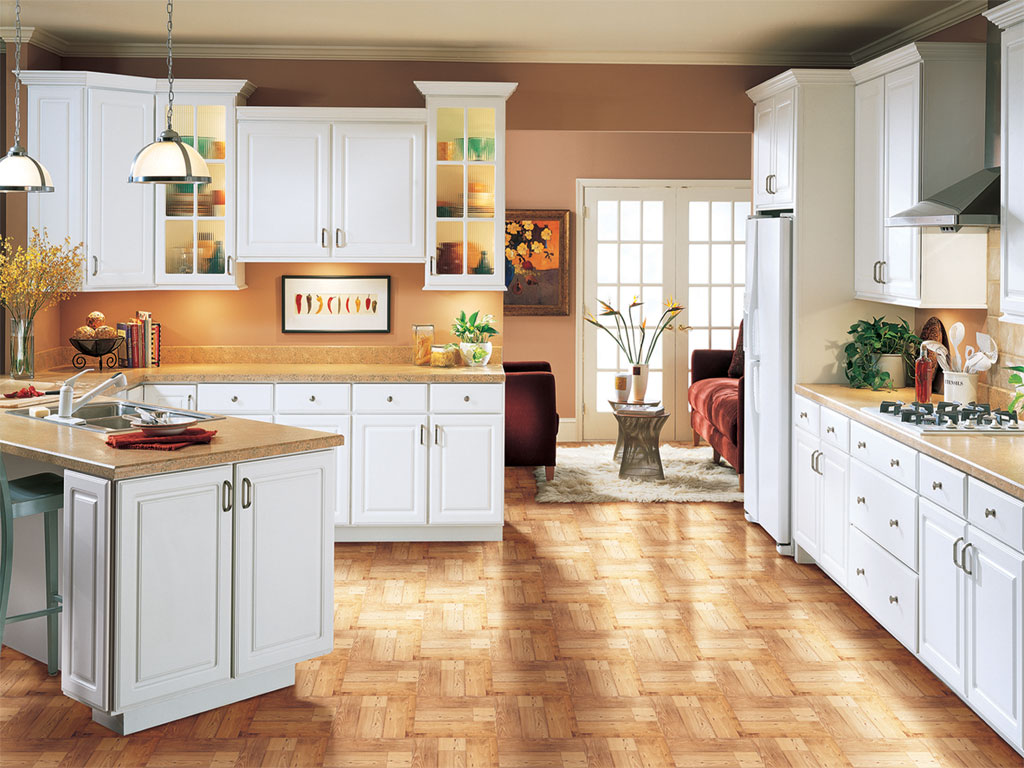 At Express Kitchens, we believe in innovating and inventing new range of wooden cabinets for your kitchen that enhances the look, provides comfort and convenience and adds value to the glory of your kitchen. The Echelon wooden cabinets offer you wide range and scope of enhancing and upgrading your kitchen at the most affordable costs. We will help you customize your new kitchen with the most beautiful kitchen cabinets and counter tops.
BIRCH
Birch is a subtle contemporary and close-grained hardwood, whose colors go from cream to reddish-brown. Its texture is fine and even, and the grain is often straight but can also come in wavy or curly patterns, mirroring maple. With a smooth paintable surface, birch can be stained to resemble mahogany or walnut, but is typically at its best when left natural and sealed with a clear coating.
CHERRY
Cherry wood cabinets, with a fine to medium grain pattern, provide an elegant look that is suitable for contemporary or traditional styling. It is moderately hard and strong, and resists both warping and checking. While usually pinkish-brown in color, there are also shades of off-white, green, and even gray. An American classic, cherry darkens beautifully with age and contains occasional knots, which gives it a unique beauty.

MAPLE
Cabinets in maple, a strong hardwood known for its close, uniform grain. Treasured by furniture and cabinet makers for years, the fine texture of maple lends itself well to both contemporary and traditional styling. Maple wood might occasionally include curly or wavy variations in the grain pattern. Colors range from light tan or cream to yellow to light reddish-brown.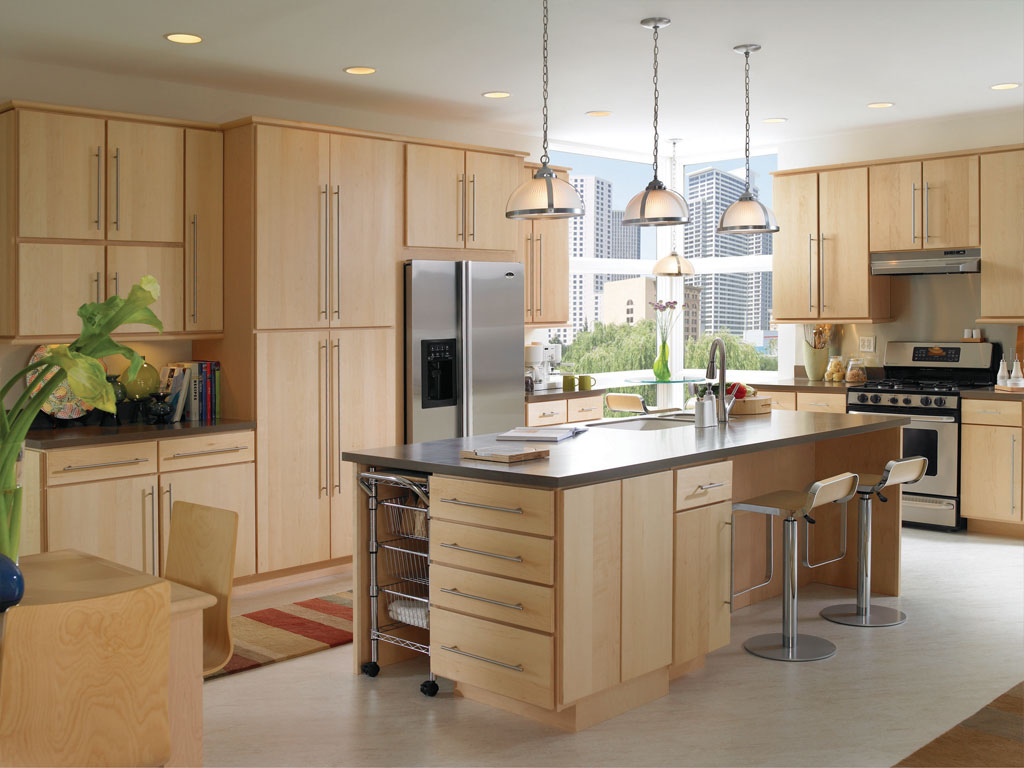 OAK
The prominent open grain pattern and textured surface of oak cabinets make it a natural choice for those interested in a more traditional or casual country look. This hardwood is heavy-grained and durable, and its visible characteristics include mineral streaks and pin knots, with it's attractive red or white oak color tones.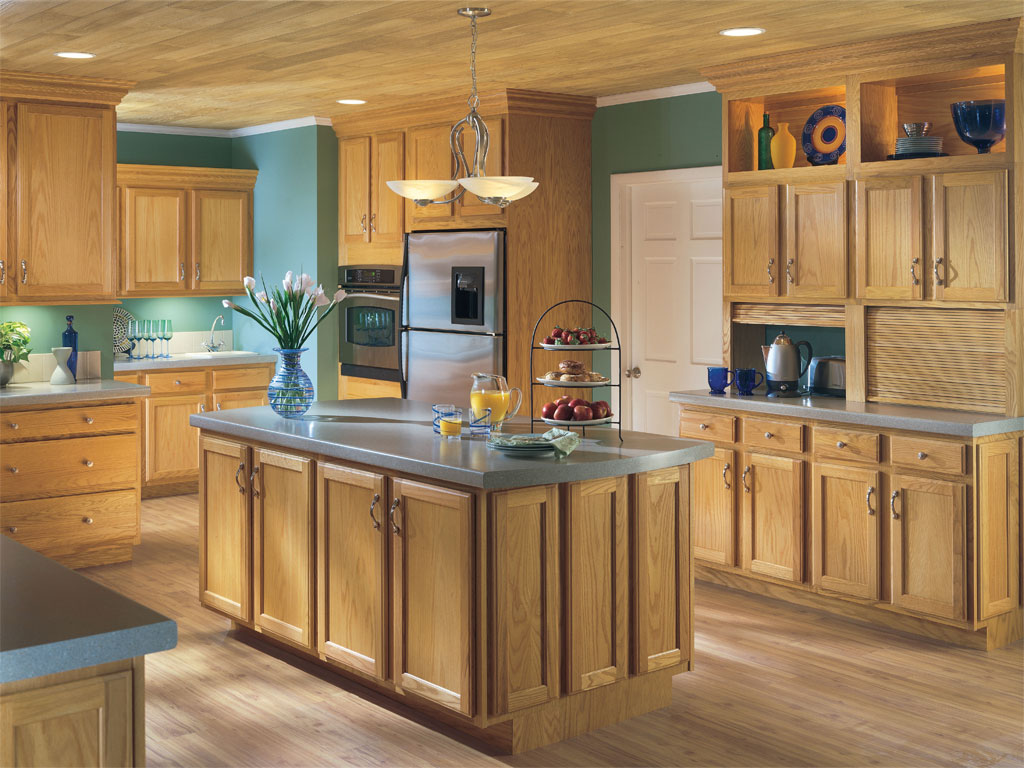 THERMOFOIL
Milled from vinyl wrapped material over fiberboard, thermofoil cabinets offer contemporary styling, exceptional durability and wear properties, as well as superior cleaning features. Thermofoil is applied to cabinetry frames, giving perfect door-to-frame match in comparison to painted frames, which vary in color.