The kitchen is one of the most important rooms in your home, so it's no wonder that kitchen designs are such big business in the interior design world. Kitchen renovation or kitchen remodeling is a huge project and a major investment in your home. There are many different styles of kitchen designs and choosing which style is right for your home is the first step. Express Kitchens offer important

design ideas
to plan for kitchen renovation or installation of new kitchen.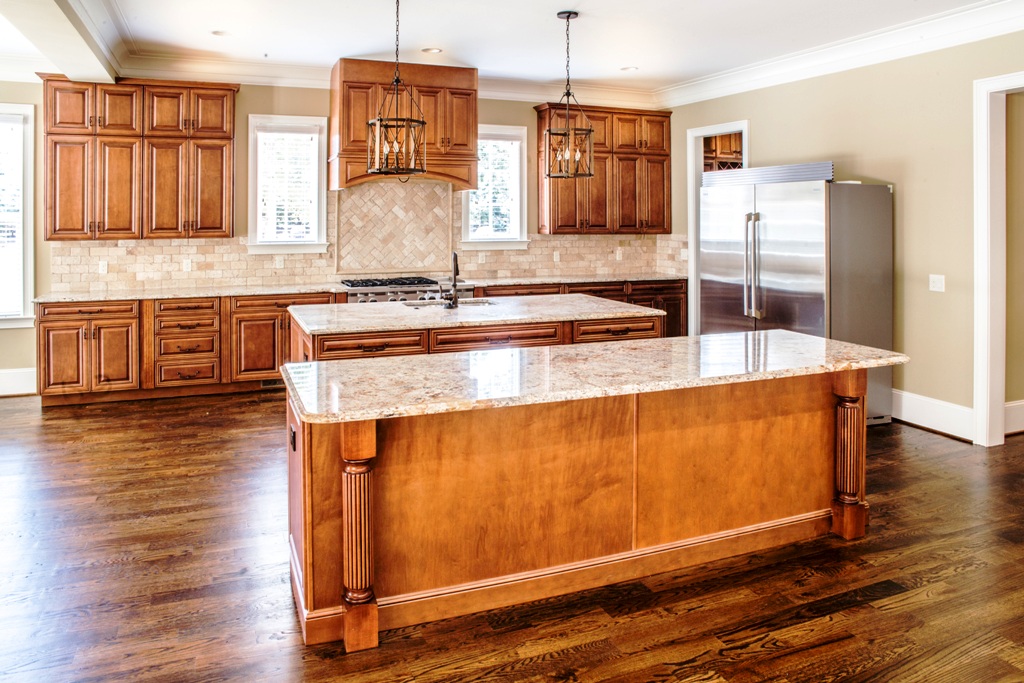 There are really only two things that affect a kitchen style – your own personal preferences for look and feel as well as the style of your home. Your new kitchen will reflect your personality, but because the kitchen remodel is such a large investment you may not want to let your design style run wild. Instead consider the overall style of your home and plan for a kitchen that blends well with its surroundings.
There are really only three types of kitchen styles: traditional, contemporary and transitional. Many other style names that you may have heard of, such as rustic or French country, are actually a subset of one of these three.  You'll find coastal, colonial, old world, country, French country and rustic styles grouped within the traditional style category.  Likewise, the contemporary category may include modern and mid-century styles. The transitional style category blends the best elements of both traditional and contemporary styles to create a fresh, updated look.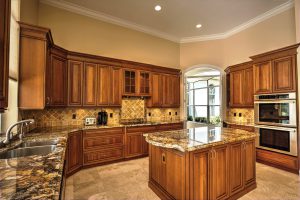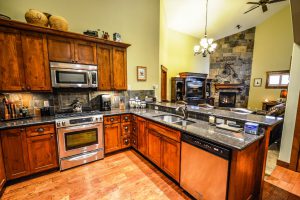 Before selecting your style check other resources on the internet, TV and magazines to truly match your style with your personality and the look of your home. The costing plays an important in the decision-making process of installing new kitchen at your home and it is empirical for all to keep a watch on the ongoing

promotional offers
of kitchen designers, installers and manufacturers.
TRADITIONAL
Traditional kitchens are a classic style of kitchen, and typically have many architectural details and embellishments that contradict today's modern, simplistic tendencies. These embellishments can include corbels, cabinet door arches and moldings, decorative glass doors, hutch-style cabinets and elegant furniture posts.
Traditional kitchens typically feature framed, raised-panel cabinetry, and are often accented with ornate light fixtures and classic style hardware. You may also find traditional kitchens will most likely use warm color wood species such as

maple, cherry and oak
that showcases the natural beauty of the wood cabinetry. Traditional cabinets may be finished with a wood stain or paint.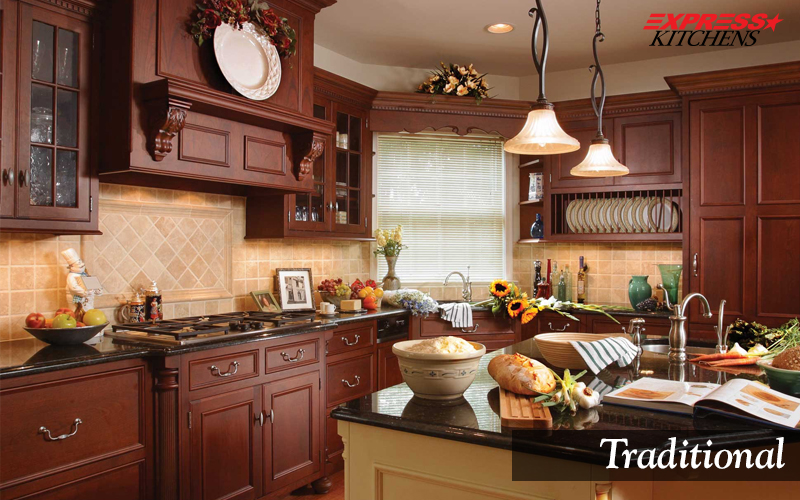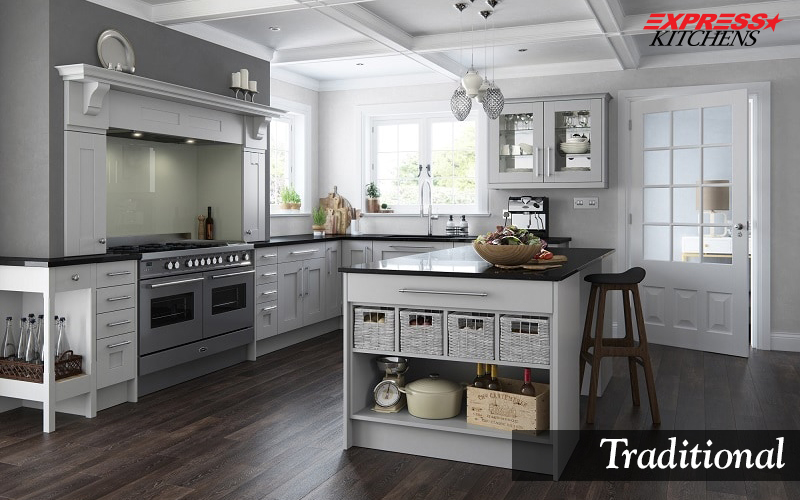 CONTEMPORARY OR MODERN
While many people associate contemporary kitchens with modern kitchens, this is not necessarily the case. Contemporary, by definition, means "of the moment" or "current". Contemporary kitchens feature many of the current design trends and cutting-edge design elements.
Modern kitchen design is very simplistic and, at times, industrial. Modern kitchens tend to feature full-access cabinetry with a flat-panel (slab) cabinet finishes and simple hardware, giving the kitchen an overall sleek look. Clean, horizontal lines are also an important element in modern kitchen design. You will not find many ornamental elements in modern kitchens because of the category's overall simple nature. The main emphasis of a modern kitchen will be clean and simple that emphasizes unbroken horizontal lines and details that contribute to the overall sleek look, such as minimal moldings, simple door shapes and no ornate details.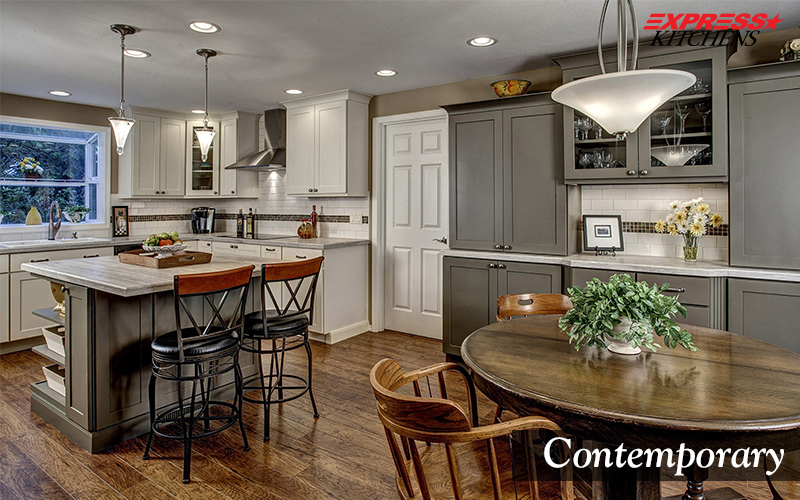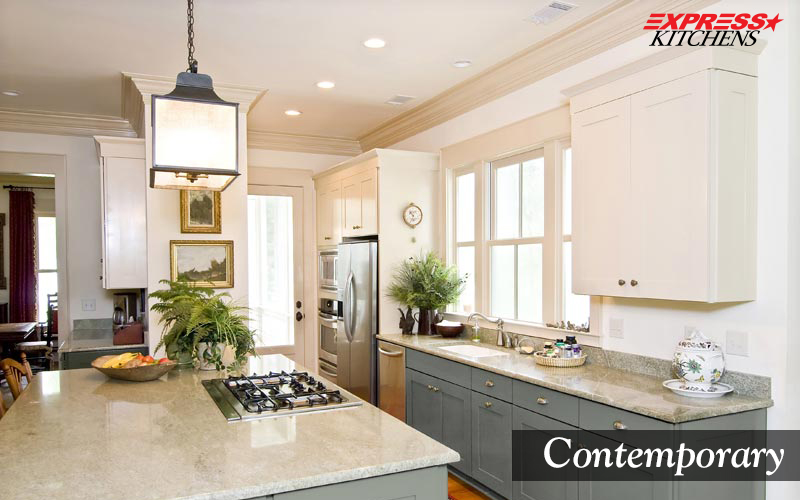 TRANSITIONAL
Arguably the easiest and most popular style today, the transitional kitchen combines features of both traditional and modern design. The transitional style really is a crossover look that will blend elements such as texture, colors, flooring, lightning, and highlight appliances rather than hiding them behind wooden panels.
Design lines will be softer and lean towards the simple and linear and will not be heavy with decorative accents. The transitional kitchen style will simply be a comfortable mix of styles. Homeowners often use natural surfaces for their countertops, such as granite, quartz, marble, or wood, but with simple edge profiles.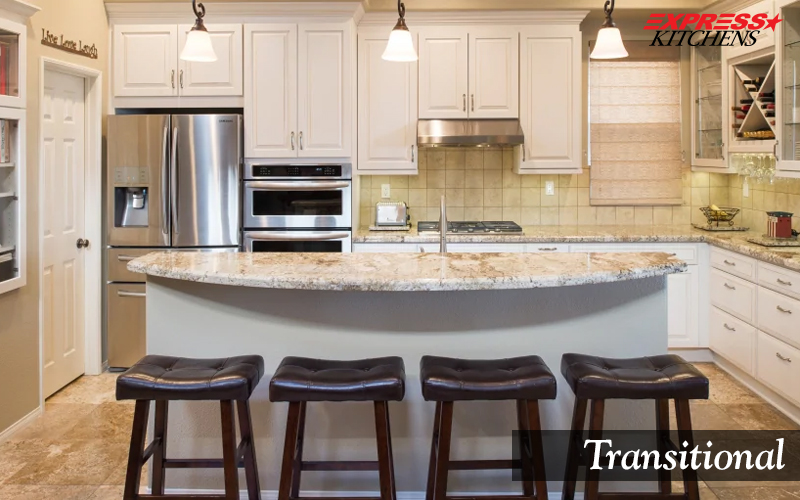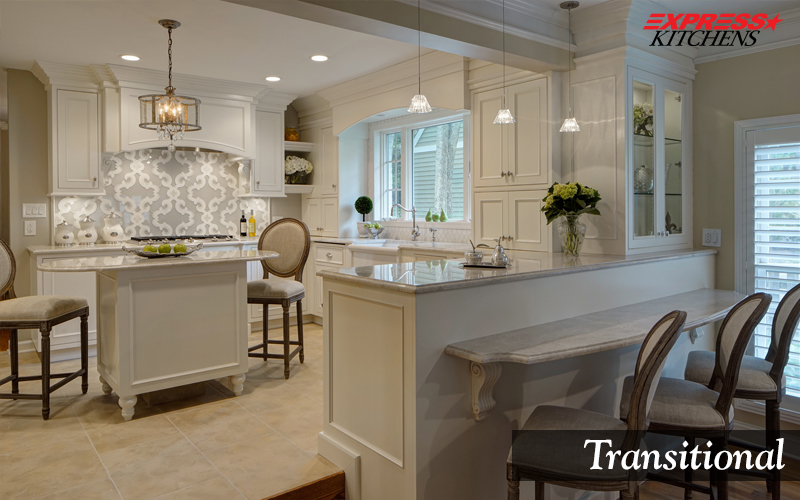 Choosing the Right Style
Take your time when selecting a style for your kitchen. Consider your tastes and preferences, as well as how you plan to use the room. Select a style that you find visually appealing and that will be as functional as it is attractive.