Express Kitchens is in the expansion mode, opening more locations and tweaking the store lineup to include retail showroom in and around Boston, MA. By the end of 2019, Express Kitchens will open 3 new retail stores followed by 5 new showrooms in the year 2020. Also, the company has taken a big step forward towards fulfilling its Environmental Stewardship commitment by implementing renewable energy practices to its business operations. The successful installation and functioning of solar panels to its Hartford offices is an initiative that reflects company's holistic approach to sustainability that helps deliver greater value to customers.
With respect to company's expansion plans in Boston, MA, Express Kitchens will enter towns of Lynn, Watertown, Dedham, Peabody, Reading, Medford, Brocton, and Weymouth with a mix of full-service retail showrooms that showcases range of kitchens, cabinets and countertops coupled with extending help to customers and local businesses with after-sales service for its products. New retail showrooms will include modern design elements featuring vibrant range of kitchen and will showcase open, collaborative spaces with ample space for customers to have a touch-n-feel experience of their dream kitchen.
Video Courtesy: WFSB – TV
Express Kitchens' philosophy of Growing, Growing & Growing is reflected in its commitment to grow and excel against all odds. Express Kitchens is known for its leadership and commitment towards the growth and development of Hartford's Inner City. Express Kitchens is steadily working for Hartford's Inner City Revival to improve the employment opportunities and job prospects in the city of Hartford. Express Kitchens reflect the story of Innovation and Technology and echoes the voice of Hartford residents that are competing against the world class corporations.
Video Courtesy: Fox61 News
The announcement of Express Kitchens' expansion plan and unveiling of Environmental Stewardship initiative was done in presence of Luke Bronin (Hon. Mayor of Hartford), Susan Bysiewicz (Hon. Lieutenant Governor of Connecticut), Shawn T. Wooden (Hon. State Treasurer), Matt Ritter (Hon. State Representative – House Majority Leader) and Douglas McCrory (Hon. Democratic Member of Connecticut State).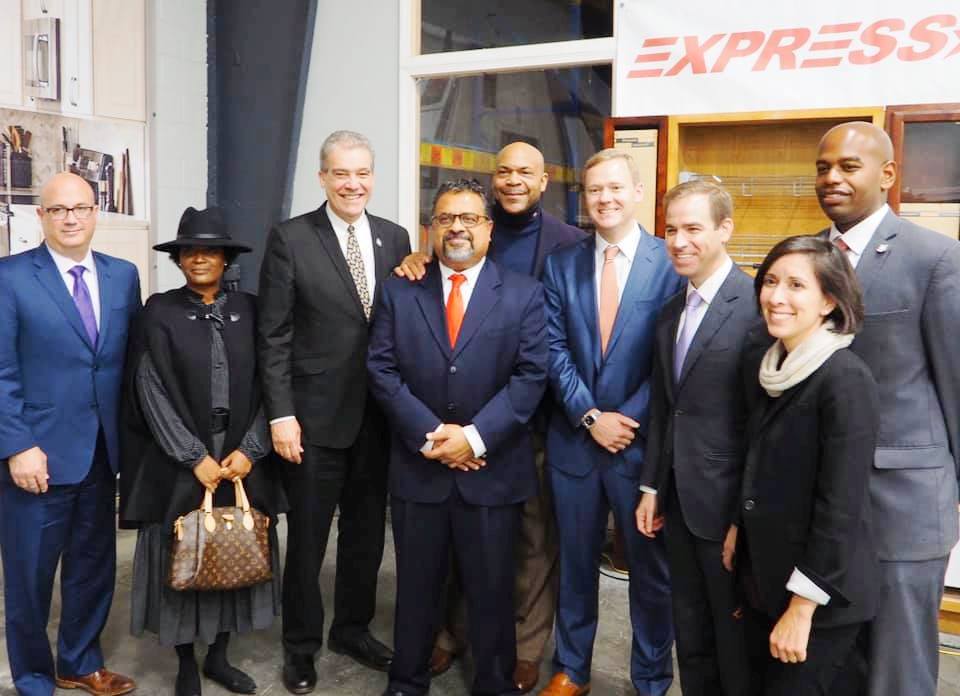 Sharing more details, CEO of Express Kitchens, Max Kothari, said "Express Kitchens sees store expansion as an opportunity as its added new locations in Boston, MA are underserved markets in cities and towns to cater to millennials. We look at our growth beyond simply physical store expansion. Express Kitchens has made significant progress in our strategic priorities since announcing a meaningful investment in its retail business since past couple of years. Beyond our coveted products – a range of kitchen and vanity cabinets, countertops, and kitchen accessories – we are progressing towards creating innovative and captivating experiences – both physical and digital – for our consumers.
We're elevating every aspect of how we serve our customers, including reimagining our stores, opening new digitally-enabled stores, introducing new range of kitchens, pursuing an aggressive growth strategy and transforming the way we replenish our stores and get products to our customers. We aspire to be a seamless omni-channel retailer with national growth aspirations. The steps we continue to take are with a focus on better positioning Express Kitchens as an iconic brand on the national stage. The company's growth follows a trend that shows consumers are expanding their shopping habits beyond traditional markets. This expansion marks a major milestone for our company by allowing us to serve more customers, small businesses and communities across Massachusetts."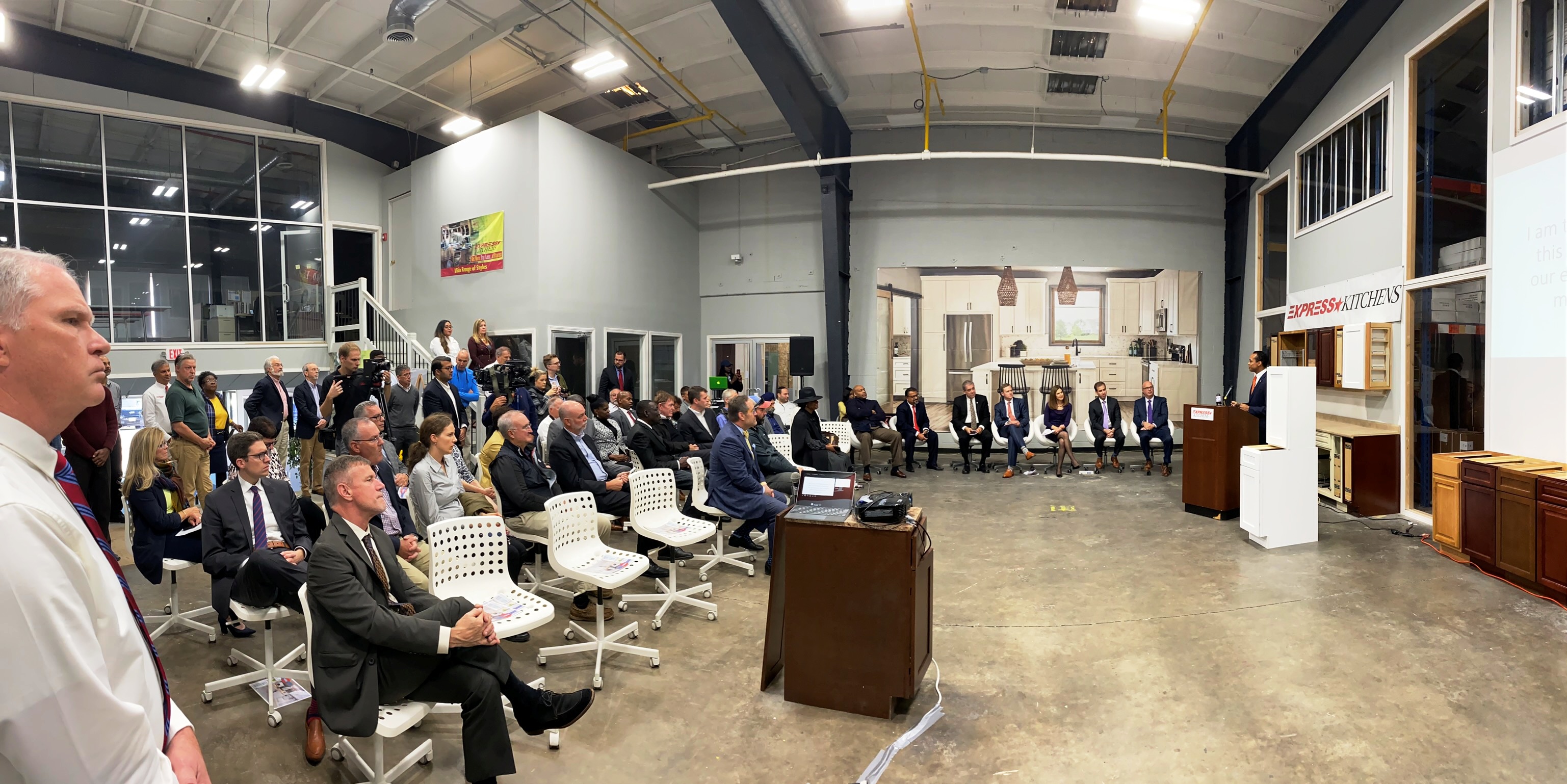 As part of this expansion, the company will also work with local community partners to help drive inclusive economic growth including jobs and skills training, small business growth, and neighborhood revitalization.
Express Kitchens delivers a shopping experience that focuses on ease and convenience, while creating capacity to support digital growth by leveraging stores to fulfill online orders faster.
Express Kitchens is increasing its investment to reimagine new stores by the end of 2020, enhancing the customer experience with the next generation of showroom design. The reimagined stores will feature Express Kitchens' most ambitious store redesign to date, featuring modernized design elements, with an experience that's easy and inspiring for customers. The hundreds of remodels planned will be customized, with customer feedback being applied to each new remodel.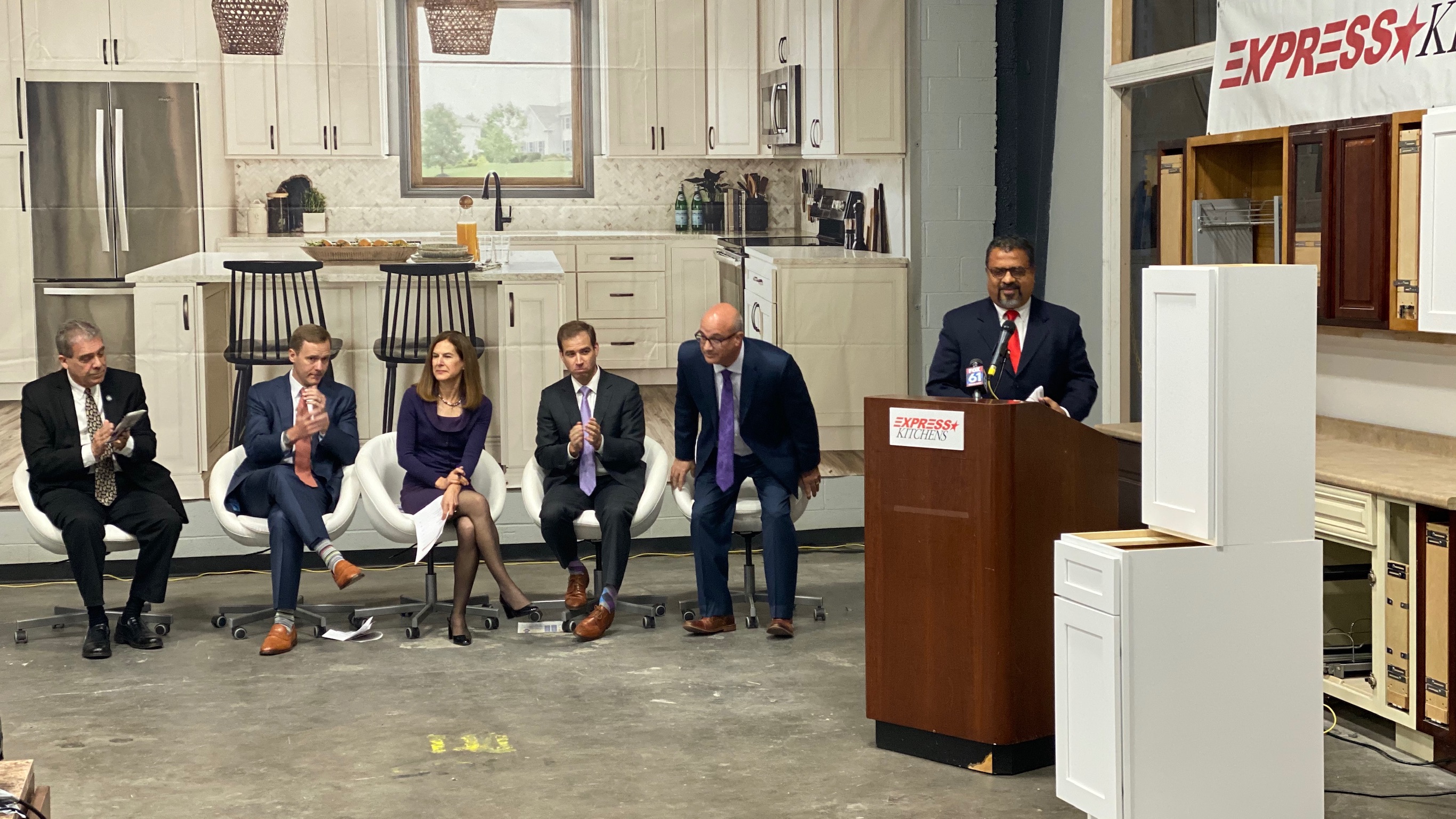 Throughout 2018-19, Express Kitchens has allocated millions of payroll hours for increased training and staffing at its stores across the states of Connecticut and Massachusetts. In doing so, Express Kitchens is building an expert salesforce, with team members who specialize in one area of the store and can provide credible guidance, product knowledge and personalized service to customers, ultimately driving incremental sales. These additional payroll hours also ensure that customers' experience quality service during peak periods of increased traffic, such as weekends and the holiday season.
Express Kitchens continues to accelerate enhancements in stores and digital to create a networked shopping experience, with stores, digital channels and supply chain working together to meet customer needs. In 2020, Express Kitchens will offer customers with option of buying kitchens online through its website.
Read More:
Hartford's Express Kitchens eyes $5M+ showroom expansion in Greater Boston (Courtesy: Hartford Business Journal)
Sen. McCrory Praises Express Kitchens in Hartford (Courtesy: Connecticut Senate Democrats)