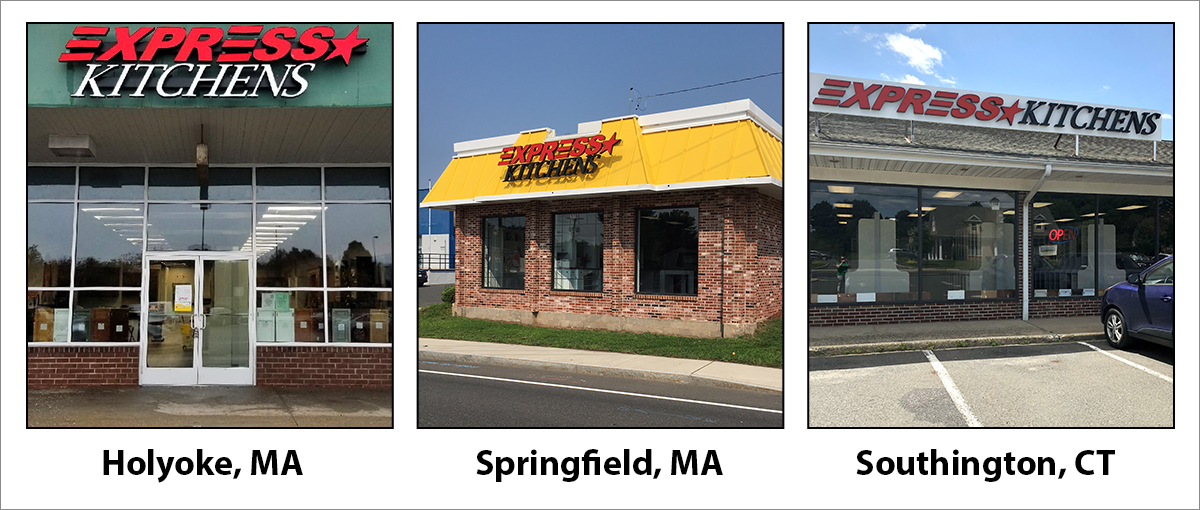 Express Kitchens, the fastest-growing kitchen cabinet and countertop retailer in the Northeast, is celebrating the Grand Opening of its 3 new store locations, namely at Southington, CT; Springfield, MA and Holyoke, MA on Saturday November 17th. The occasion of Grand opening is honored to have presence of high-profile dignitaries, which include Alex Morse, Mayor of Holyoke, MA and Seth Tenenbaum, Ambassador with The Springfield Regional Chamber of Commerce.
CEO of Express Kitchens, Max Kothari, said, "We have been successful in building trust amongst our loyal clients and customers offering supreme quality of kitchen cabinets, countertops and accessories at competitive prices. We are looking to expand our customer base and our new stores, at Massachusetts and Connecticut is a step closer to fulfill our goal. We are excited to be in the growing markets here."
The local administration at Connecticut and Massachusetts is working very closely with businesses to help them grow and create good-paying jobs and ensure equal pay for equal work. They have extended cooperation and support to Express Kitchens at all times in ensuring that we continue offering services and grow our business. This new retail store locations at Springfield, MA; Holyoke, MA; and Southington, CT will certainly offer ample buying options to people and the new retail store will certainly motivate small businesses to think and align their business strategy of investing in these regions.
Express Kitchens offers one-stop shopping for the kitchen homeowner and professional remodeler. We offer free 3D design services, allowing the homeowner to envision their finished kitchen before the project begins. For the professional remodeler, we have our own on-site cabinet shop, laminate countertop shop, and granite shop so we can provide same-day cabinets and countertops at extremely affordable prices.
In 2014, Express Kitchens was the winner of Forbes Magazine Inner City 100 with a growth rate of 172% over 5 years. Express Kitchens has grown to 16 retail stores across Connecticut and Massachusetts with a consistent revenue growth. The company's focus on customer service has established itself as an industry leader.
Express Kitchens has locations in Bridgeport, Brookfield, Hamden, Hartford (2), Newington, New London, Norwalk, Orange, Stamford, Torrington, and Waterbury, Connecticut and West Springfield and Springfield, Massachusetts. For more information, stop in to a store, call us at (860) 247-1000, email us at info@expresskitchens.com or visit www.expresskitchens.com.
Catch us LIVE and EXCLUSIVE on your favorite radio stations – WMAS (Holyoke, MA), WAQY (Springfield, MA) and WRCH (Southington, CT). Walk-in customers at our new stores between 11 am till 1 pm can win exciting prizes on November 17, 2018.
Visit our Southington, CT store: https://goo.gl/maps/x8RU2WxWvMu
Visit our Holyoke, MA store: https://goo.gl/maps/w9zuNRoDE5C2
Visit our Springfield, MA store: https://goo.gl/maps/9X2qReHu4DA2
Exclusive Promotional Offer:
Express Kitchens is offering $250 off on purchase of Star Cabinetry kitchen. The Offer is applicable at all retail store locations across Connecticut and Massachusetts.