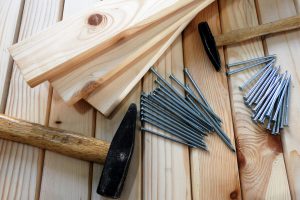 Kitchen Cabinets are an integral part of your project discussion when you are considering a kitchen remodel or a kitchen makeover or a kitchen renovation. Whether you go modern, traditional, or transitional, an important decision is what material will be used to make your cabinets. A deeper understanding and knowledge of kitchen cabinets will help you make a quick and wise decision on your kitchen project.
Boxes are the true heart of cabinet systems. Cabinet boxes are structural, and thus need to be strong. And this is where particle board and plywood come into play. Particle board is often made of scraps of wood that are considered waste. Many big box plywood manufacturers also make particle board from the leftovers. Because of this, particle board is less expensive. By using particle board, one can save between 8% and 12% on the cost of cabinets. It also has the drawback of being susceptible to damage from water and liquids. Particle board also gives off formaldehyde vapors based on the constituents of the adhesives used to bond the wood particles. While this isn't anything new it is becoming a more prominent issue given the movement to build homes with healthier and eco-friendly products.
On the contrary, Plywood is generally thought to be the better product when building cabinets. Plywood has superior construction longevity because it holds screws and other mechanical fasteners more efficiently. It has superior tensile and shearing properties (meaning it resists pulling forces and side-to-side movement) and a slight advantage in compressive strength (ability to bear weight).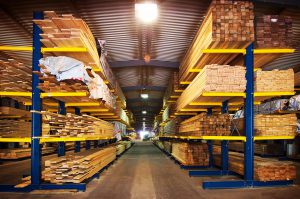 Here are some good reasons to use plywood:
Looks

: Plywood provides that natural look and feel of real solid wood with grain, knots, and mineral streaks.

Durability

: Plywood is a sturdy material made from wood sheets that are compressed and then covered with a veneer. It's a great material to use in kitchens as well as other areas of the house because it tends to stand up well to wear and tear.

Construction

: Plywood can typically hold nails, screws, other fasteners, and even glued joints.
Plywood is a structurally stable material that is lighter than particleboard which is why cabinet makers prefer to work with it. Typically plywood is the more expensive cabinet box construction, but check the thickness before you decide to go plywood. Good cabinets should use 1/2″, 5/8″ or 3/4″ plywood construction.
See the difference between Plywood and a Particle Board: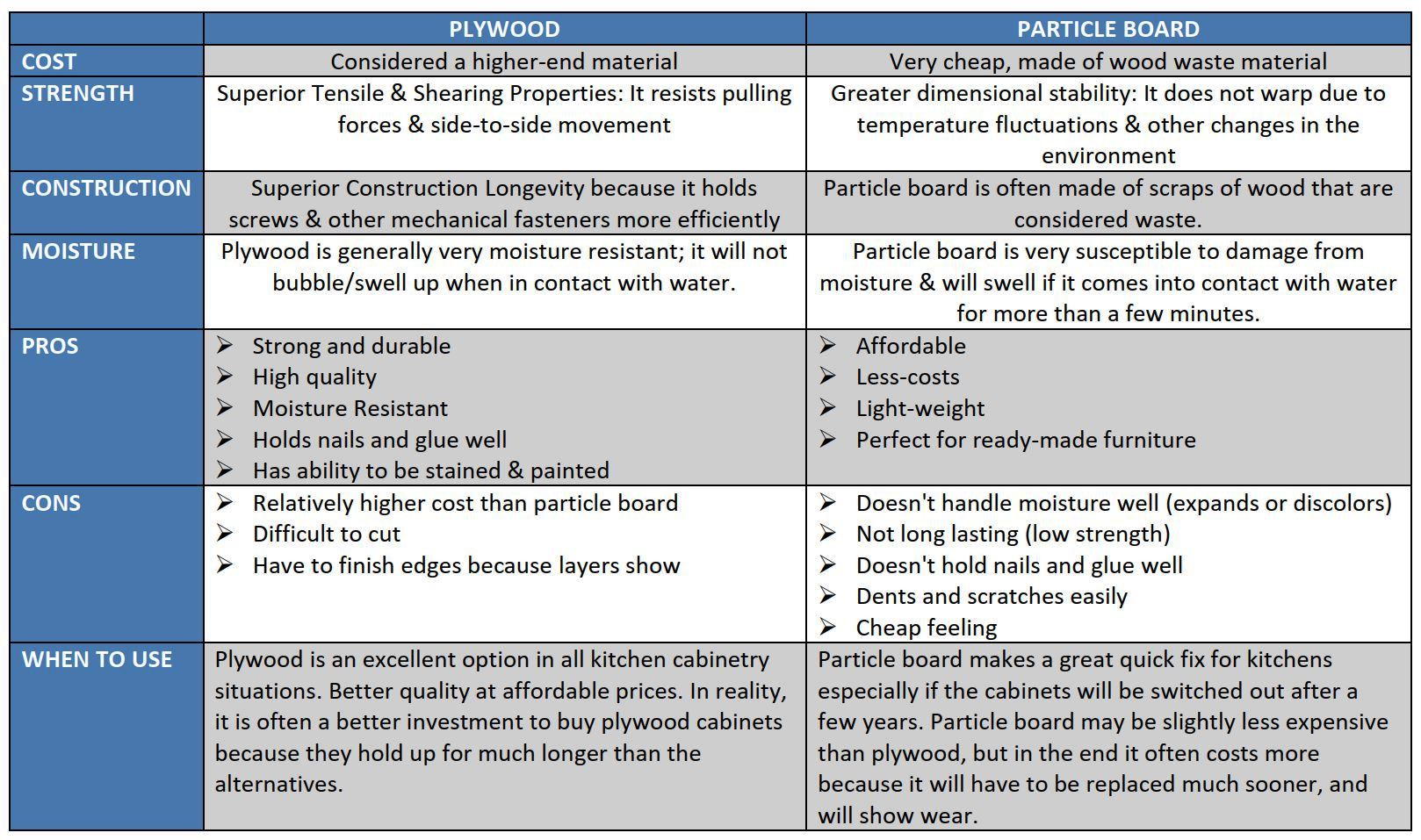 At Express Kitchens, we use high-quality superior plywood for the complete range of kitchen cabinets. Our cabinet shop uses the highest quality hardwoods to produce Star Cabinets and our designers have created a line with styles that range from simple to elegant and contemporary to classic. Our talented artisans then apply a variety of colors, stains, and finishes to complement every style of home and kitchen décor.
For more details on the range of Express Kitchens cabinets, call (860) 247-1000 or email us at info@expresskitchens.com
Book an appointment with Express Kitchens Today