Express Kitchens is proud to help simplify happiness for those in need of a smile. The staff members of Express Kitchens spent time volunteering at the House of Bread in Hartford. Located at 27 Chestnut Street in Hartford, the House of Bread has been feeding local residents since 1980. The House of Bread utilizes a 5,000+ square-foot facility to cook for people in the need for nutritious, hot meals that are offered with compassion and joy.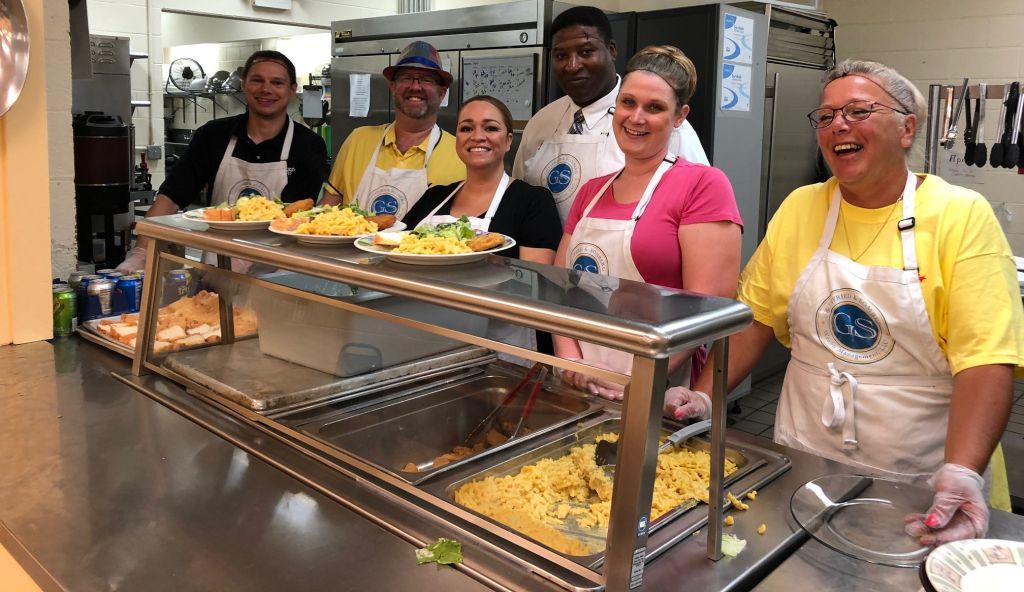 Sisters Maureen Faenza, CSJ & Theresa Fonti, CSJ, worked hard and followed their dream to make sure that those who were hungry found relief at their door. In addition to feeding the hungry, the mission includes job training, shelter, education, affordable housing, and transitional living. With the help of many Churches, civic groups, and businesses, the House of Bread is a true asset to those who are food insecure.
In 2019, Express Kitchens aims to encourage community engagement and is running monthly volunteering programs where the employees and staff members contribute for the well being of local community and society. Express Kitchens is actively engaging with local organizations, charities, and philanthropic ventures to uplift and enhance the lives of those who live in the cities and towns it serves.
By participating, engaging and contributing in community development activities, Express Kitchens want to take a lead in simplifying happiness in the lives of people. For its employees and staff members, Express Kitchens is actively offering a range of volunteer opportunities to take-up projects in their communities and send teams of employees to help non-profits, government agencies and social development organizations.